Modern European Electric Bus [PREMIUM]
Este é um ônibus elétrico europeu, um modelo que muita gente curte! O segundo do nosso pack de mods exclusivos para colaboradores que está vindo a partir de 2023. Os outros ônibus que já eram gratuitos vão continuar gratuitos, mas ao longo dos próximos anos lançaremos vários modelos para os apoiadores também como um conteúdo exclusivo para tornar o simulador melhor. Com os apoios conseguiremos fazer muito mais encomendas, inclusive de novos mods grátis!
O 3D dele é um pouco pesado (high poly). Ele pode não ser adequado a celulares antigos ou básicos (vai rodar com poucos fps ou crashar). Uma versão low poly precisa ser praticamente criada do zero, pode demorar muitos meses.
Esta primeira V1 usa algumas gambiarras para permitir uma marcha única para o elétrico, visto que eles não têm diferencial, sistema de trocas etc. Ele pode apresentar dificuldades em subidas. Prefira usar em linhas com áreas planas e rotas com poucas subidas suaves. Um pequeno bug de última hora: os limpadores podem estar sobrepostos. Isso não foi uma prioridade nessa V1 por ser um detalhe pequeno, senão o lançamento precisaria ser adiado.
Caso os reflexos nos vidros apareçam estranhos no celular, recomendamos ir no botão opções na tela de escolha de ôniubs e marcar shaders leves. O shader dos reflexos pode ficar estrannho nas bordas das peças curvadas como os vidros desse ônibus.
MODELO RESTRITO AOS COLABORADORES - PREMIUM ONLY
Este modelo foi comprado num site 3D e está sendo oferecido de forma restrita aos colaboradores L2 ou L3 do PBS. Não disponível na versão gratuita. Não recomendamos pagar apenas por este modelo, só pague pelo jogo se você já conhecer e gostar muito dele, considerando tudo o que foi feito até aqui para o projeto. O apoio pode ser feito na versão oficial da Play Store no botão de remover anúncios. A Google não deixa pagar nas versões experimentais nem no apk. Para estes casos ou a versão PC você pode fazer pelo www.protonbus.com.br. Por favor, antes de pagar tenha certeza que você já sabe instalar mods.
NOTE QUE ESTE MODELO É HIGH POLY, PESADO! Tem uma versão DEMO para testar sem compromisso gratuitamente (link no final do post). Ela serve para ver se valeria a pena pagar ou não por ele antes de decidir. Este mod é recomendado apenas para celulares mais fortes devido a alta quantidade de polígonos. O demo não tem suporte a skins e embarca poucos passageiros, é só pra ver o peso e a aparência do mod.
---
ENGLISH DESCRIPTION:
This is the electric European bus, a new model that many people love! The second model from our exclusive pack for the game supporters. We plan releasing more buses like this in 2023. All the other buses that were released for free will continue free, but we need a pack of premium buses for our supporters so we can make the simulator even better. With people helping us by becoming premium we will be able to bring more models, including some free too!
This 3D is a little heavy (high poly). It may be not suited for older or entry-level cell phones (it may run with low fps or crash the game). A low poly variant must be created almostly from scratch, it may take several months.
This first V1 uses some workarounds to allow a single gear for the electric engine, since they do not have a differential, a shift system, etc. It can be difficult to climb. Prefer driving it on lines with flat areas and routes with few smooth climbs. A little bug noticed right at the release moment: the windshield wipers have a little overlap. This is not a priority for this V1 since it is just a minor detail, otherwise the release would be delayed.
If the reflections on the windows appear weird on the mobile phone, we recommend going to the options button at the bus selection screen and selecting simpler shaders. The reflection shader may not work well on the curved borders of the windows of this bus.
MODEL RESTRICTED TO SUPPORTERS - PREMIUM ONLY
This model was purchased from a 3D website and is being offered on a restricted basis to L2 or L3 PBS contributors. Not available in the free version. We don't recommend paying just for this model, only pay for the game if you already know it and like it a lot, considering everything that has been done so far for the project. The payment can be done in the official Google Play version on the Remove Ads button. Google doesn't let you pay for the experimental versions or the apk. You must first pay on the official stable version and later use the login to enter on the test apks or the PC version (for L3 plan). Please before paying for it make sure you know how to install mods.
PLEASE NOTE THAT THIS MODEL IS VERY HEAVY, HIGH POLY! There is a DEMO version to test it (link at the end). So you may test it to verify if it is worth it or not. This mod is recommended for high end phones due to the amount of polygons. The demo version does not support skins/repaints and allows only a few passengers, just to test the appearance and the performance of the mod before purchasing it.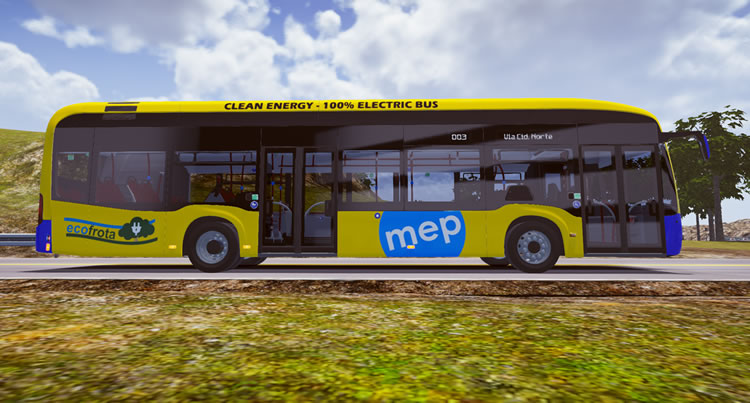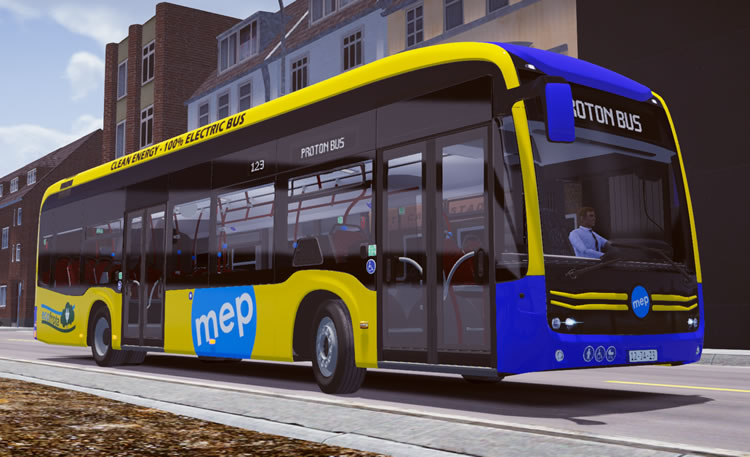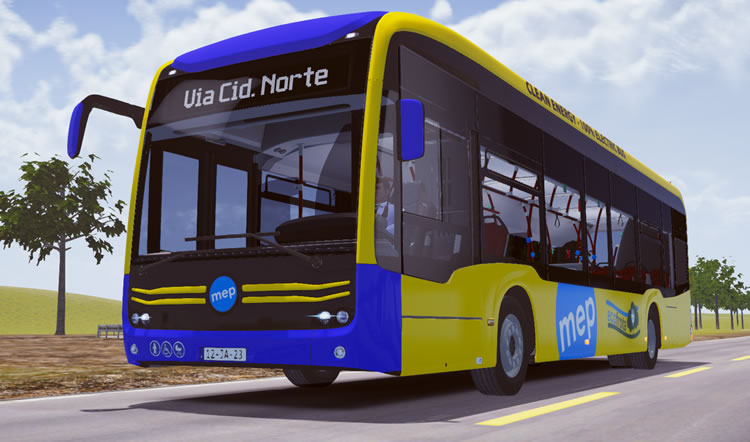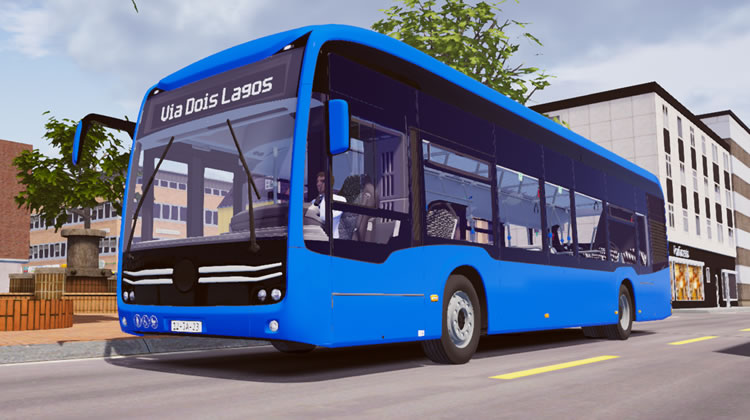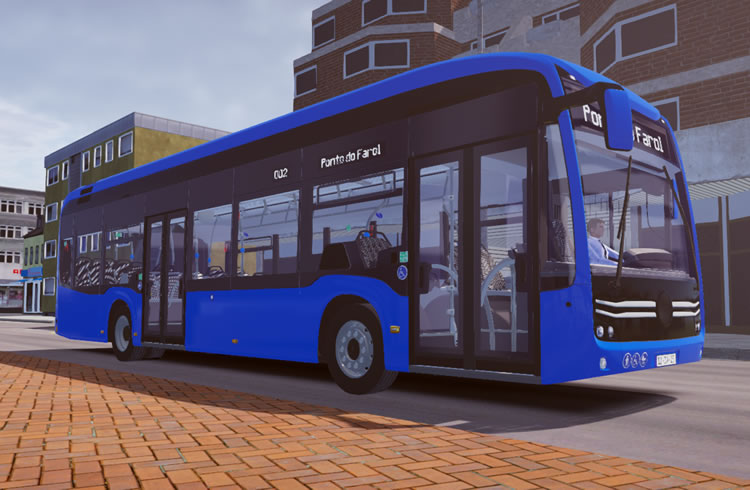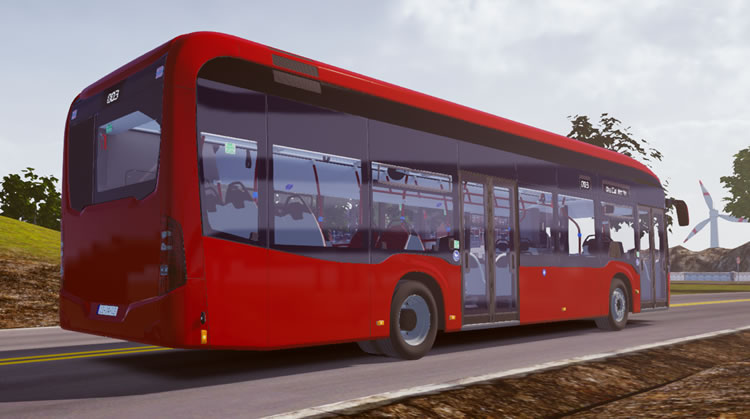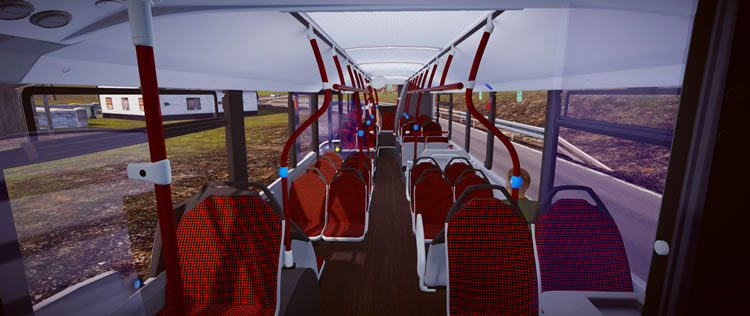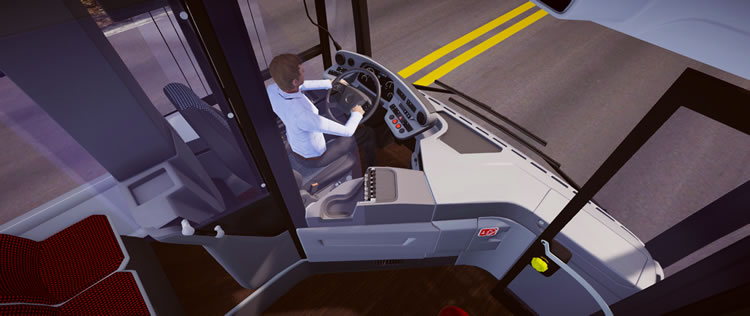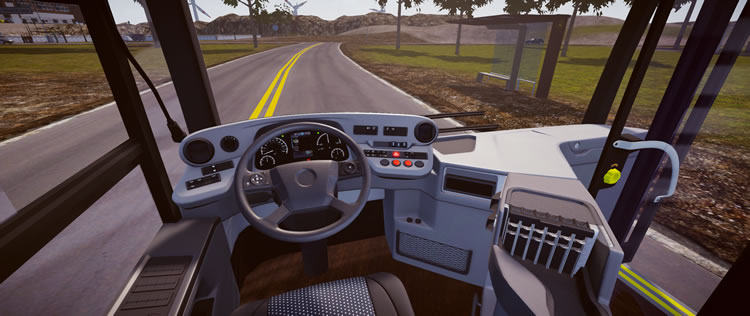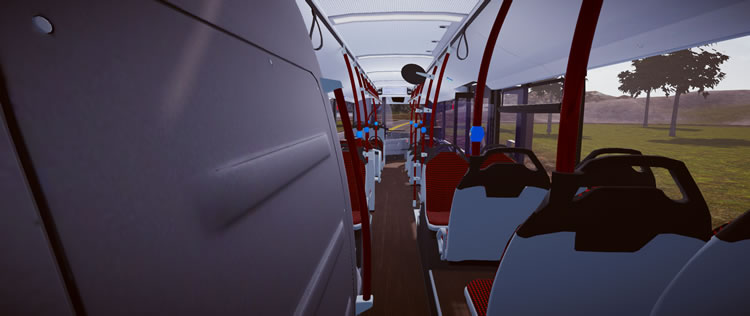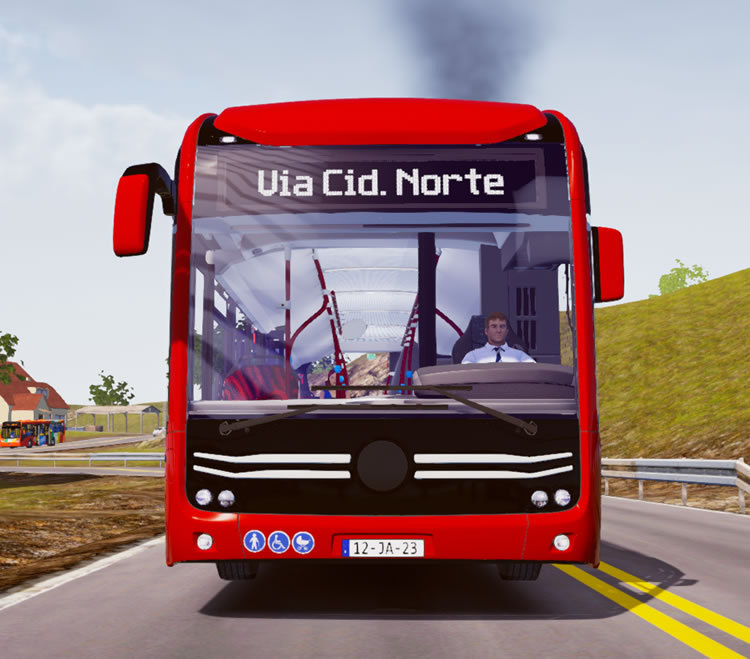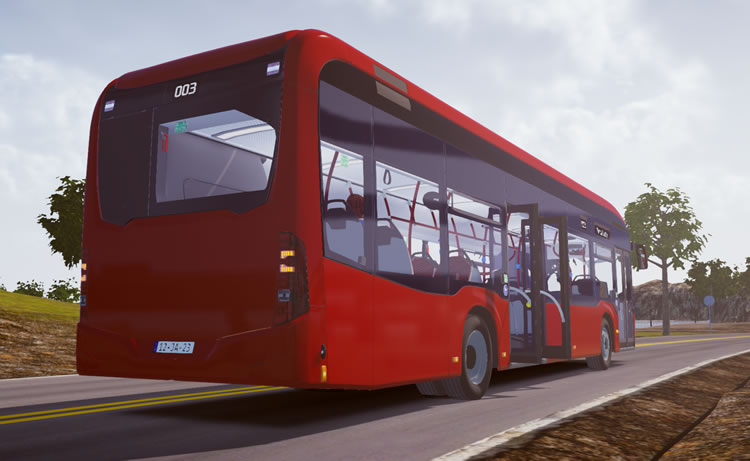 DOWNLOAD - COMPLETE PREMIUM VERSION - HIGH POLY
V2 UPDATED SKIN BASE + SKIN ON THE STEERING WHEEL + PHYSICS
Google Drive: https://drive.google.com/file/d/1gtlYRkdUl6svdL1XH_6pz4Z0HqXZkFaU/view?usp=sharing
Mediafire: https://www.mediafire.com/file/okadsxwz7xtiq9j/pbsmod-ecity-2023-05-07-v2b.zip/file
Fanmade skin with logos: https://www.mediafire.com/file/uot9jeb7g96ua3o/ecitaro-skin-with-sample-logo.zip/file
DOWNLOAD - FREE DEMO - HIGH POLY
THE DEMO VERSION DOES NOT SUPPORT SKINS AND LOADS ONLY A FEW PASSENGERS
Google Drive: https://drive.google.com/file/d/1vP5amCK7oXJkP_JRTA6oYn8jwASrzCcm/view?usp=sharing
Mediafire: https://www.mediafire.com/file/1rkkehy3x80csps/pbsmod-ecity-2023-05-07-v2-FREEDEMO.zip/file
CRÉDITOS:
EUROPEAN ELECTRIC BUS
BASE EXTERNAL MODEL BUILT WITH TURBOSQUID PURCHASED MODEL (3d_molier International)
CONVERSION AND SOME EDITS BY WESLEY LEAL
MAIN ENGINE SOUNDS BY NUNEKAS
SOME ENGINE SOUNDS BY MEP
---